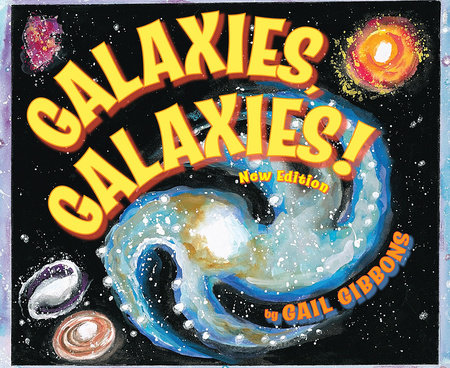 Buy the Book at:
IndieBound
Barnes & Noble
Amazon


Galaxies, Galaxies!
Second Edition
Illustrator(s): Gail Gibbons
Ebook | Pages : 32
Size: 11 X 9 | USD

$

7.99
ISBN: 9780823440832 | Pub Date: 2018-03-20
Grade: | Age: 4 to 8
Other Editions: Hardcover, Paperback, Hardcover

Themes: Science & Nature

About the Book
Planet Earth is in the Milky Way Galaxy, the cloudy band of light that stretches clear across the night sky. How many galaxies are there in the universe? For years astronomers thought that the Milky Way was the universe. Now we know that there are billions of them. Gail Gibbons takes the reader on a journey light-years away.