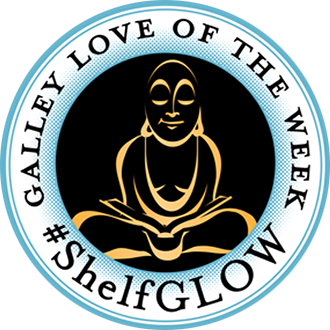 Be among the first to read Crystal Maldonado's debut novel, FAT CHANCE, CHARLIE VEGA, a Shelf Awareness Galley Love of the Week.
Presented on Mondays, GLOW selects books that have not yet been discovered by booksellers and librarians, identifying the ones that will be important hand-selling titles in a future season.
Charlie Vega is a lot of things. Smart. Funny. Artistic. Fat. People sometimes have a problem with that last one—especially her mom. Charlie wants a good relationship with her body, but it's hard, and her mom leaving a billion weight-loss shakes on her dresser doesn't help.
The world and everyone in it have ideas about what she should look like: thinner, slimmer-faced, straighter-haired. Be smaller. Be whiter. Be quieter. So when Charlie starts her first relationship with a cute boy, everything is perfect until she learns one thing—he asked her straight-sized BFF out first. Is she his second choice or what? Does he even really see her?
Because it's time people did.
"We're so excited to get our hands on it." —Buzzfeed
"This book feels like your best friend giving you a hug—it's warm and sweet and healing." —Mason Denver, bestselling author of I Wish You All the Best
"Rom-com energy and a whole lot of awkward, goofy, chubby-girl-with-a-crush-on-a-boy vibes." —Gabby Rivera, author of Juliet Takes a Breath and Marvel's America
"The best part about Fat Chance, Charlie Vega is showing that fat people are absolutely worthy of love too. I loved this funny and sweet coming-of-age story." —Abby Rice, The Briar Patch
Sensitive, funny, and painfully honest, Fat Chance, Charlie Vega tackles our relationships to our parents, our bodies, our cultures, and ourselves.
Crystal Maldonado is a writer by night and a marketer and social media manager by day. She has been published in Latina magazine and the Hartford Courant. Fat Chance, Charlie Vega is her debut novel.