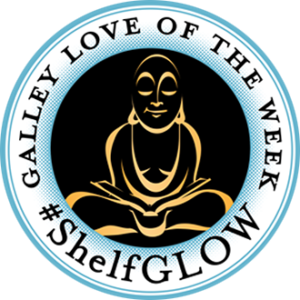 Be among the first to read Cristin Bishara's newest novel, VIAL OF TEARS, a Shelf Awareness Galley Love of the Week.
A sweeping fantasy from Lebanese-American author Cristin Bishara, Vial of Tears bursts with legendary creatures, forgotten monsters, and ancient deities. Dark, rich, and intensely imaginative, this is a must-have fantasy of terror and beauty.
★"A heroic tale that feels both classic and fresh."—Kirkus Reviews, Starred Review
Teenage sisters Samira and Rima aren't exactly living the life. Dad's dead, money's tight, and Mom disappears to gamble for days at a time. So when Jiddo, Sam's great-grandfather, wills her the family valuables—a little cache of antiquities—Sam's desperate to sell them before her Mom can.
But she shouldn't have tried.
Because one of them is cursed, forbidden, the burial coin of a forgotten god. Disturbing it condemns her and Rima to the Phoenicican underworld, a plane of dangerous cities, burning forests, poisoned feasts, and endless, windless ocean. Nothing is what it seems. No one is who they say. And down there, the night never ends.
To get home—and to keep her sister safe—Sam will have to outwit beautiful shapeshifters, pose as a royal bride, sail the darkest sea . . . and maybe kill the god of death himself.
She picked the coin up, and the moment her fingers met the metal, her hand turned icy cold. She bit the inside of her mouth and winced, tasting blood. A presence filled the room. She was suddenly aware she was being watched.
"Who's there?" She asked, spinning to look.
Something pulled on her, pushed her. The room turned dark, as if the electricity had failed and a storm cloud rolled right inside the house. There was a distant sound of a flute, and then a whispering voice. Raspy and urgent.
You have what is mine!
The language was foreign, but somehow she understood.
Give it to me!
CRISTIN BISHARA is a writer of young adult fiction. She has worked as a copywriter and taught writing at the university level. Crisitin lives in Florida with her family and dogs.