Eric A. Kimmel and Janet Stevens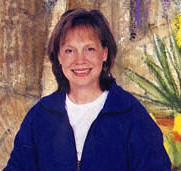 Meet Eric A. Kimmel and Janet Stevens, the beloved creators of the Anansi books. Read about how they each started in the world of children's books.
Janet Stevens was born in Dallas, Texas, the youngest of three children. Her father was a naval officer and her family frequently moved, so Janet grew up all over the United States from Maine to Rhode Island to Texas—eleven states in all! After graduating from high school in Hawaii, Janet received a B.F.A. from the University of Colorado.
Janet has loved drawing all her life, and especially enjoys drawing animals. So, it is not surprising that her beguiling creatures appear as characters in the books she illustrates.
Janet's books have won numerous awards and have been included on many lists of recommended titles, including IRA-CBC Children's Choices, SSLI Best Books, BCCB Blue Ribbons, Parents' Choice Honors, and the master lists of child-voted awards nationwide. She is a Caldecott Honor winner and a three-time winner of the Colorado Children's Book Award.
Janet lives in Colorado. For more about her, visit www.janetstevens.com.
A note from Janet . . .
• I have always been interested in art and have studied and practiced for many years, in fact since I was a little girl. I am often asked how I learned to draw so well. My answer is lots and lots of practice. I have always loved drawing animals and gradually they took on a book character look. I dressed them up in my clothes and shoes, but they had no place to go. They needed a story. In 1978 I attended a seminar/workshop taught by Tomie de Paola. He encouraged me to give children's book illustration a try. He showed my work to his editor at Holiday House, and she liked it well enough to give me a contract for my first two picture books.
"I hope I always have the opportunity to create books for children so that my animal characters will have homes."
***********
Eric A. Kimmel has published more than fifty books for children. His many prestigious awards include the National Jewish Book Award, the Sydney Taylor Lifetime Achievement Award, and a Caldecott Honor for Hershel and the Hanukkah Goblins.
Eric A. Kimmel was born in Brooklyn, New York, in 1946. A former college professor, he taught classes in children's literature and elementary language arts methods at Portland State University in Oregon until 1993, when he became a full-time writer. Dr. Kimmel attributes his success as an author to his experience as a storyteller, saying, "If a story tells well, it will read well."
Eric travels widely with his wife, Doris, to tell stories, speak about his writing, and explore local wildlife. They have visited Norway, Italy, Singapore, and Borneo, and have seen polar bears in the Arctic, orangutans in the jungle, and whales in Alaska. When not writing, Eric can usually be found watching birds by the Pacific Ocean, baking bread, knitting sweaters for his friends, riding horses, or playing his banjo. He and Doris live in Oregon. Visit him online at www.ericakimmel.com.
A note from Eric . . .
• I grew up with stories, which is why I love them so much. My earliest memories are of my grandmother telling me about the foolish people of Chelm, clever Hershel of Ostropol, or any of several wildly imaginative tales from her native Ukraine, where the hero had to kill a dragon with seven, nine, or twelve heads. Just walking down my block, I could hear five different languages. All of my friends had grandparents living with them who would gladly tell us a story—all we had to do was ask and listen.
• My Uncle Abe gave me a wonderful present when I was seven years old: my own copy of Grimm's Fairy Tales. I read the book until it fell apart! I tried to put the pages back together, but I didn't always get them in the right order. Some of the stories got mixed up, which led me to new, even more interesting combinations. That's when I realized that stories aren't set in stone. They can be switched, changed, expanded, taken apart, and put back together again in a thousand different ways.
• Years of experience as a storyteller have taught me that stories never stay the same. They're alive; they grow and change. You can never tell the same story twice because you're different, the audience is different, and often you discover a new way of telling the story that makes it different. Whenever I set out to write or tell a tale, I never really know how it's going to turn out. That's what makes it so exciting. There's always a new story waiting to be discovered.