Elizabeth Spires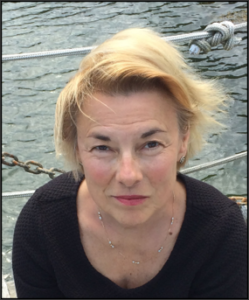 Photo credit: Celia Bell
Holiday House sat down with author Elizabeth Spires to discuss her new picture book, Kate's Light, illustrated by Caldecott Medalist Emily Arnold McCully.
Please tell us about Kate's Light. 
Kate's Light tells the story of Kate Walker, a German immigrant in the nineteenth century, who lived at Robbins Reef Lighthouse near Staten Island in New York City for thirty-three years, many of those years alone after her husband John Walker died. Kate was the first woman on the East Coast to be put in charge of an offshore lighthouse. In her time at Robbins Reef, Kate raised two children and saved more than fifty lives.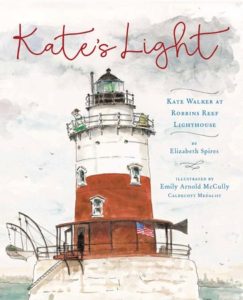 What was the inspiration behind the book?   
First off, I love lighthouses! I have always been drawn to the stories of people who lived solitary lives or had intense solitary pursuits, people who felt they had a calling, a purpose in life.  (Two earlier books of mine were about the poet Emily Dickinson and the stone carver William Edmondson.) Kate Walker's story fascinated me because she was such a strong, independent, resilient woman.
What makes this book special to you? What impression do you hope it will leave with young readers?
I think it's important that there are books for children that show lives from the past, especially women's lives, that are different from the way life is lived now. Our time is a time of constant electronic distraction, an endless streaming of information from the internet and social media. I hope young readers will see in Kate Walker a woman who depended upon herself, who wasn't afraid to be alone for long stretches of time, and who drew on deep inner resources in the face of tragedy and adversity.
What inspired you to write, and when did you know you would become an author?
As a child, I was a voracious reader, and when I was twelve I decided, after reading Emily Dickinson's poems and Flannery O'Connor's short stories, to become a writer.
About Elizabeth Spires
Elizbeth Spires is a poet and has written several books for children, including The Mouse of Amherst and I Heard God Talking to Me: William Edmondson and His Stone Carvings. Kate's Light, illustrated by Caldecott Medalist Emily Arnold McCully, is her first book with Margaret Ferguson Books/Holiday House. Elizabeth lives in Baltimore, Maryland, where she teaches at Goucher College.