Iain Lawrence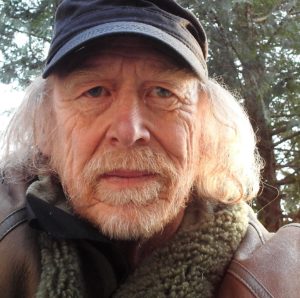 Holiday House sat down with Iain Lawrence to discuss his new middle-grade novel, Deadman's Castle.
Tell us a little about Deadman's Castle.
For as long as he can remember, Igor and his family have been hiding from the sinister figure he knows as the Lizard Man. He can't remember how many times he has moved to a new city and started over with a different name. But now, at the age of twelve, Igor is finally living a normal life. He is going to school and making friends. When the Lizard Man suddenly appears, Igor realizes that he would do anything rather than move away again.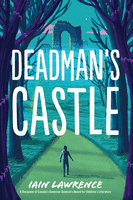 What was the inspiration behind the book?
I grew up as Igor did, moving too frequently to ever make friends. In Calgary, while in Grade 3, I played in the ruins known as Deadman's Castle, on a hilltop behind my school. Two years later, in another house, I started getting obscene phone calls from a man who knew my name and called only when my father was not at home. These were things that I thought about separately from time to time, but I'm not sure how they came together in my mind to become the story of Deadman's Castle. Igor's neighborhood is my old Calgary home, and most of his experiences are true.
What makes this book special to you? What impression do you hope it will leave with young readers?
All I wanted from Deadman's Castle was an exciting story. But it became, in some ways, a self-examination begun during a rather difficult time.
What inspired you to write and when did you know you would become an author?
I think lonely children are often drawn toward writing, and that was the way it was for me. As a child, I wrote little books for my younger brother, and in school Creative Writing was always my favorite subject. I was encouraged by teachers who read my writing aloud, and I finished high school wanting to be a writer.
Do you have a local bookstore (or bookstores) you shop at frequently?
I live on an island with a population of about 4,000. The only place where books are sold is Page's Resort and Marina. It used to be run by a former university librarian, but the new owner—her daughter—has kept up her tradition of featuring local writers and launching their books. It's probably the best bookstore in any marina anywhere.
About Iain Lawrence
Iain Lawrence has written many books for children, including Deadman's Castle and The Skeleton Tree, which The Horn Book described as "an emotionally engaging and heart-pounding read." He has received many accolades, including the Governor General's Award and the California Young Reader Medal. He lives on Gabriola Island in British Columbia.