Jane Cabrera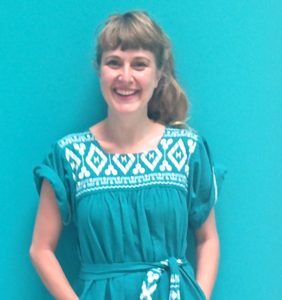 Praise for THERE WAS AN OLD WOMAN WHO LIVED IN A SHOE
"Welcome to a new Old Woman and her little ones, too."—Kirkus Reviews
"A charming reimagining of an originally more cynical nursery rhyme."
—School Library Journal
Jane, please tell us about your new book.
I really enjoyed reworking this traditional rhyme. I wanted it to show a diverse and inclusive family (including clothed animals!). People do not really have 15 children of their own these days, so I wanted it to be left open why she has so many children. Is she a foster mother or just a very kind lady? The story shows exaggerated family problems: hungry children, a broken down car and so on, and the creative way that she solves these.
It's a book about caring and loving all children, whether they're our biological own or not.
This has been my most detailed book to date in terms of artwork. I felt I had another 13 children at times! My own children, Kai and Rosa, are in this book. They are now more grown up, but they still need just as much caring!
Based on the popular children's rhyme, the story you've created shows a more gentle and loving mother than the original. What made you decide to change this for your story?
The original story is horrid! I am not aware of any updates and I thought it was time to redo it in a way that shows the loving, caring, creative, spontaneous and sometimes almost superhuman ways that women mother. They fix, sew, cook,
mend and make do. And then do it all over again. The Old Woman who is young at heart in my book has a large pocket in her dress full of tools and useful things for all situations.
You've written and illustrated many stories based on popular stories or children's songs. What is difficult and rewarding about this approach?
Yes, I've reworked many traditional stories now. I try and add a more modern, fun twist. I keep a nod toward the original and always want it to be sung to the original tune (a lot of my books have a music score in them), but what is especially rewarding is it can go off in any direction really.
What do you hope readers gain from reading THERE WAS AN OLD WOMAN WHO LIVED IN A SHOE?
I hope readers find the book fun! I hope they get excited at seeing all the children doing things together, like riding a gnu or having a fashion show. They might find a favorite child/animal and can spot them on each spread. Although the book is about a woman caring for "her" children, I hope any carer of children can relate to it too. I hope it makes the adults laugh with recognition at the exaggerated problems, especially the spread of the messy Hullabaloo! And a cuddle making everything okay again.
What made you decide to become an author and illustrator?
I loved art as a child. Drawing was my happy place. When I discovered there were art schools in my early teens I knew I had to go there. I went to work in graphic design first, within children's publishing in London. So I was very immersed in that world for years. I have always had a very lively imagination (some might say childlike!), so stories just grew from my drawings or paintings. I think I can relate to the under fives well, and I love their open outlook on life, so that helps. I feel very grateful that this is my job.
What advice would you give to young authors and illustrators?
My advice would be to just go for it. Work hard but don't get too stressed. Have fun. There will be rejection, there will be days when things do not work, but just draw/write/scribble/read other children's books every day. Keep a sketchbook, work things out in there. Do not worry if the story doesn't work straightaway or you are having a bad drawing day. But most of all enjoy it!
About the Author
Jane Cabrera is best known as an author and illustrator of children's books. She has written and illustrated 51 books, which have been translated into more than 25 languages and won awards in the US and Europe. Jane lives in Devon, England, with her two children, ridiculously fluffy rabbits and the world's friendliest dog.