Jennifer Richard Jacobson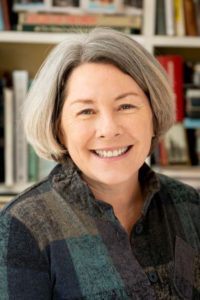 Pixel+Ink sat down with author Jennifer Jacobson to talk about her new book series Twig and Turtle.
Please tell us about your series.
Sisters, Twig and Turtle, move to a tiny house with their parents. The family imagines a simpler life–one in which they give can live with more intention. However, living in tight quarters isn't always easy, as the girls find out. In book one, Twig wrestles with the reality of moving to a home that's too small for her Great Dane.
 What was the inspiration behind the series?
Writing about "home" and houses seems to be a common theme of mine. All the characters in my middle grade fiction are searching for home–either literally or figuratively. This series allows me to write about a loving family living in a very small, but creative space. (Watching Tiny House Nation on HGTV is now legitimate homework!)
When I was a child, my favorite place to play was in my neighbor's VW camper. Oh, the little sink! The table that folded into a bed! I experience the same sort of glee when I'm writing about Twig and Turtle's tiny house.
 What makes this book special to you? What impression do you hope it will leave with young readers?
As a former teacher of first and third graders, this series gives me the opportunity to revisit the very rich emotional life of kids this age. The thing I hope sets these books apart? Big heart.
What inspired you to write, and when did you know you would become an author?
As a teacher, I wrote children's stories alongside my young students. I knew then that I wanted to keep writing for kids and to work toward publication.
What was your favorite book growing up?
Charlotte's Web.
What is a favorite book memory from childhood?
Crying as my mother read The Little Match Girl.
Did/do you have any pets? If so, which one was/is your favorite?
I have a Jack Russell terrier named Hattie. (One favorite was our childhood dog named Eeyore.)
Name three of your favorite authors/children's book authors of all time.
E.B. White, Maurice Sendak, and Helen Oxenbury.
What book(s) have you most wanted to read, but haven't yet?
Ghost by Jason Reynolds
Harry Potter books 4-7
The Miscalculations of Lightning Girl by Stacy McAnulty
What book from your childhood changed your life? Adulthood?
Childhood: The Little Prince (my first recognizable allegory)
Adulthood: From the Mixed-up Files of Mrs. Basil E. Frankweiler (I read it in college–it was the book that made me want to write children's literature)
Who is your favorite children's book character and why?
Pooh (I love how simple wisdom bubbles out of that bear with very little brain).
If you could have a magical talent (i.e., becoming invisible, or the ability to fly), what would it be?
I would possess the magical ability to remain internally calm and peaceful while interacting with my family of origin.
What is your favorite food?
I can't decide between chicken tikka masala and dark chocolate.
Has it changed since childhood?
I didn't have Indian food until I was in college, but I raided the bittersweet chocolate chips whenever home alone.
What food did you hate growing up but came to love in adulthood?
Brussels sprouts and baked beans (not together).
Who was your hero growing up? Who is it now?
Growing up: My grandfather, who happened to be a postman.
Now: Ruth Ginsburg.