Laura Vaccaro Seeger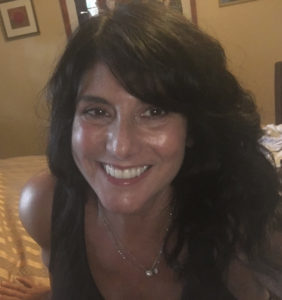 Photo credit: Dylan Seeger
Two-time Caldecott Honor Award winning author/illustrator Laura Vaccaro Seeger shares about her new picture book Red. 
Dear Reader,
I am so thrilled that RED is out in the world!
RED is the third book in a trilogy. First there was GREEN, which explored the many shades of the color green, but it's really about appreciating our environment. Then came BLUE, about the shades of blue, though it examines the color in terms of loyalty, loss, and love. And now RED, about, of course, the many shades of red, but here we explore the emotions of anger, conflict, rage, empathy, and love.
RED was inspired by the division and conflict that has been so prevalent in our society for the past several years. We follow the plight of a little red fox who's been separated from his pack, and during his quest to return to his family, he encounters a myriad of obstacles, and his situation becomes increasingly more dire. Eventually, he is rescued by an empathetic young girl, and he finally makes his way home.
While conflict and rage are presented as an unavoidable struggle, empathy and love are at the heart of this book.
I hope you enjoy it.
With love and appreciation,
Laura Vaccaro Seeger