Michael Beil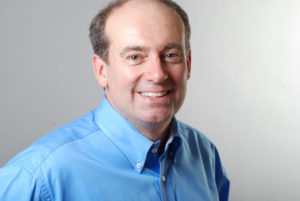 Pixel+Ink sat down with author Mike Beil to talk about his upcoming book, and first in a new series, The Swallowtail Legacy #1: Wreck at Ada's Reef.
 Tell us about your exciting new book.
Twelve-year-old Lark Heron-Finch solves a murder disguised as a boating accident, setting off a race against time and sleazy real estate developers to locate a sea captain's long-lost will—a document that could change life on Swallowtail Island forever.
Lark and her sister Pip, along with their stepfather and three stepbrothers, arrive on Swallowtail Island, where they have inherited a house from their mother. The peaceful island is about to be disrupted by developers waiting for the ninety-two-year-old owner of a large parcel of land to die. But when Lark learns that a boating accident that killed a local lawyer was actually murder—and the developers were involved—the race is on to find a long-lost will that could change everything. The action builds to a thrilling, dangerous climax, complete with leaps from a balcony, a terrifying boat trip in a gale, and a wild horseback ride across the island.
What was the inspiration behind the book?
I like to think of it as an homage to the mystery books that I loved as a kid, especially the mysteries of Phyllis Whitney (I still have my copy of Mystery of the Green Cat from fifth grade) and Donald Sobol's Encyclopedia Brown series. Swallowtail Island was inspired by our time on Nantucket and my many trips to Mackinac Island and Put-in-Bay back in my serious sailing days. It was also inspired by one of my favorite vacations ever.
A few years ago, my wife and I and our two dogs rented a house on Carleton Island (in the Thousand Islands region of New York) for three weeks. The island is about five miles around, with maybe twenty houses, and accessible only by small boats. There are no cars, or roads, for that matter, and no shops or stores. We had just adopted Maggie, an English setter who had been in a puppy mill, and she was still learning to trust us. On the island, she was able to run to her heart's content, and she must have run twenty miles a day. I can't help smiling when I think of her utter joy at having the freedom to chase birds for hours and hours. Meanwhile, we read a stack of books and swam and just relaxed, watching the freighters go by–it was amazing.
What inspired you to write, and when did you know you would become an author?
As a kid, I wanted to write because I loved to read, and just assumed that everyone else did, too. What could be better than creating something that people love? At twelve, I branched out into filmmaking, creating the "masterpiece" (available on YouTube! Really!). Even when I was going to college and law school, my dream was always to write. It took me a while to get there, but I like to think that I'm a much better writer because of it. When I think of my earlier efforts, written in my twenties and thirties, I realize how much I still had to learn.
What was your favorite book growing up?
It's a three-way tie: To Kill A Mockingbird (Harper Lee), The Phantom Tollbooth (Norton Juster), and We Didn't Mean To Go To Sea (Arthur Ransome).
What is a favorite book memory from childhood?
I made borrowing cards and glued in pockets in the back of all my books so that when I loaned them out, I knew who had them. I'm still reluctant to loan the books that I love the most.
 Another memory I have is trying to convince everyone I knew (adults and kids alike) to read The Phantom Tollbooth, because I thought it was the just the cleverest thing EVER.
 Did/do you have any pets? If so, which one was/is your favorite?
My wife and I have two cats, Bruno and Maisie (named after literary detectives Bruno Courrèges and Maisie Dobbs). But my favorite pet of all time was our dog Maggie, who died in 2020.
Name some of your favorite authors of all time.
Charles Dickens, C. S. Forester, Henning Mankell, Phyllis A. Whitney, Donald J. Sobol, and Arthur Ransome.
What book(s) have you most wanted to read, but haven't yet?
All of Patrick O'Brian's Aubrey-Maturin books.
What book from your childhood changed your life? Adulthood?
To Kill A Mockingbird definitely helped push me toward studying law. Atticus Finch remains one of the greatest character/role models of all time. As an adult, the book that most made me want to be a writer was John Irving's The Hotel New Hampshire.
Who is your favorite children's book character and why?
Encyclopedia Brown, because as a kid, I loved how he outsmarted the adults every time–even his own dad. I also credit Sobol's stories for turning me into a careful reader. I think there's a mystery in every book, so it doesn't matter what I'm reading–I'm always on the lookout for clues. As an English teacher, I used his Two-Minute Mysteries to teach "close reading" to my freshmen.
If you could live in any book, which would it be?
I would have an apartment in the 1938 Manhattan of Amor Towles's The Rules Of Civility and a country house in the Shire of J.R.R. Tolkien's Lord Of The Rings.
If you could have a magical talent (i.e., becoming invisible, or the ability to fly), what would it be?
The ability to convince kids to put down their phones and pick up a book for an hour a day.
What is your favorite food?
My wife's cherry tart. It's just about perfect. Although I will never say no to a turkey club.
Has it changed since childhood?
My guess is that at ten, my favorite food was KFC chicken. (And, like the turkey club, I wouldn't say no to it now.)
What food did you hate growing up but came to love in adulthood?
Just about everything green was the enemy (except, strangely, artichokes, which I have always loved), but now I love it all.
Who was your hero growing up? Who is it now?
I was a huge Joe Namath fan as a kid, so much so that my dad's nickname for me was "Broadway."
Now my hero IS my dad, who died in 1998. The question "What would Bill Beil do/say in this situation?" is one of the guiding forces in my life.