Buy the Hardcover at:
IndieBound
Barnes & Noble
Amazon
Also Available:
Paperback
isbn: 9780823433117
January 15, 2015 | $6.99
eBook
isbn: 9780823431267

I Said, "Bed!"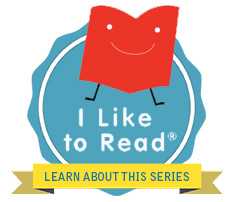 Illustrator(s):
Bruce Degen
Hardcover
|
Pages:
24
Size:
8 x 10 |
USD:
$14.95
ISBN:
9780823429387
Publication Date:
February 1, 2014
Age:
4-8
|
Guided Reading Level:
D
Themes:
Easy Readers
,
Humor
Recommendations:
SLJ
About the Book
Imaginative, funny, and charming, this is a perfect story for early readers—some of whom may still be waging bedtime battles of their own.
"Go to bed."
"No."
"I said, BED."
"I said, NO!"
Mom eventually wins this argument, but even after her son is all tucked in, his opinion hasn't changed. "Bed is bad," he whispers to his teddy bear. Teddy, however, disagrees. "This bed is GOOD," he says. "This bed can GO." Indeed, with a few alterations, the bed is suddenly mobile—and boy and bear are journeying down the road, out to sea, and ultimately, to outer space, where the boy concludes that this is one bed that's worth fighting for!
BONUS MATERIALS

Flash Cards
by Bruce Degen
★★★THE REVIEWS ARE IN!★★★
"Everything about this book is solid, from its picture-book size to its seamless melding of story and art. It raises the bar on what a beginning reader can be and will inspire any child to enjoy reading."
—School Library Journal