Buy the eBook at:
Bookshop
IndieBound
Barnes & Noble
Amazon
Also Available:
Paperback
isbn: 9780823434466
July 20, 2015
Moe Is Best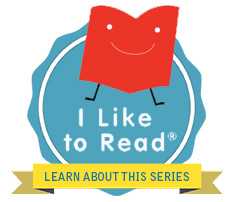 Illustrator(s):
Richard Torrey
eBook
|
Pages:
24
Size:
8 x 10 |
ISBN:
9780823432325
Publication Date:
August 31, 2014
Age:
4-8
|
Guided Reading Level:
F
Themes:
Emerging Readers
,
Family & Relationships
,
Growing Up
,
Self Esteem
Recommendations:
K,SLJ
About the Book
Moe is little, but he wants to be the best. He tries to prove his worth to his older siblings by showing off all the things he can do. Each feat turns out to be harder than expected, however, and Moe's brother and sister call attention to his many mistakes. He feels discouraged, until his siblings point out that he is actually the best at one important thing: Moe is best at trying!
With a satisfying ending and adorable monkey characters, Richard Torrey's story will inspire young readers to keep on trying.
BONUS MATERIALS

Author/Illustrator Q&A
Read an exclusive Q&A

Flash Cards
by Richard Torrey
★★★THE REVIEWS ARE IN!★★★
"This lighthearted take on youthful determination and the value of continued efforts successfully avoids undue complexity, allowing both message and story to reach their emergent-reader audience."
—Kirkus Reviews
"The simple text and repeatable story will make for a pleasant read."
—School Library Journal