Buy the eBook at:
Bookshop
IndieBound
Barnes & Noble
Amazon
Also Available:
Paperback

isbn: 9780823434442
July 20, 2015 | $

6.99
Pants for Chuck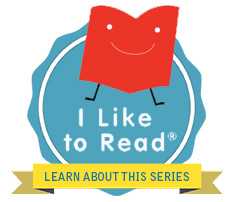 Illustrator(s):
Pat Schories
eBook
|
Pages:
24
Size:
8 X 10 |
ISBN:
9780823432288
Age:
4-8
|
Guided Reading Level:
E
Themes:
Animals/Fiction
,
Emerging Readers
,
Friendship
,
Humor
Recommendations:
SLJ
About the Book
Big Chuck, a woodchuck, is having fun with Rabbit, Raccoon, Chipmunk and the mice brothers when he spots a pair of blue pants. Chuck must have the pants. He holds up the game while he struggles to put them on. "You are too big and the pants are too small," his friends tell him, but Chuck thinks he looks spiffy. Sidesplitting illustrations show a determined Chuck, stuffed into his much-too-tiny blue pants trying in vain to keep up. Comfort and fun finally trump fashion as Chuck sheds the pants and joins the gang for a game of hide and seek.
Pat Schories's comic illustrations turn a stubborn woodchuck's misguided fashion statement into a laugh-aloud story about self-image and the well-intended advice of true friends.
BONUS MATERIALS

Flash Cards
by Pat Schories
★★★THE REVIEWS ARE IN!★★★
"In this hilarious book, a sassy woodchuck experiences the pitfalls of trying on pants that are too tight. . . . A fun choice for independent or shared reading."
—School Library Journal