Buy the Hardcover at:
Bookshop
IndieBound
Barnes & Noble
Amazon
Also Available:
Paperback
isbn: 9780823436873

eBook
isbn: 9780823437351

Pete Likes Bunny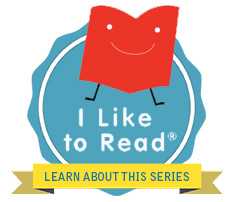 Illustrator(s):
Emily Arnold McCully
Hardcover
|
Pages:
24
Size:
8 x 10 |
USD:
$
14.95
ISBN:
9780823436538
Publication Date:
July 30, 2016
Age:
4-8
|
Guided Reading Level:
E
Themes:
Emerging Readers
,
Love & Romance
,
Preschool
,
Valentine's Day
Recommendations:
K,SLJ
About the Book
When Bunny joins Miss Pooch's class, Pete can't stop staring at her. He thinks about Bunny all the time—even when he's eating dinner and when he's brushing his teeth.
But when Pete sits next to Bunny on the school bus, the other kids all shout, "Pete likes Bunny! Pete likes Bunny!" At home, a dejected Pete confides in Mom, who thoughtfully suggests that Pete give Bunny flowers.
As in the first two Pete books, Pete Won"t Eat and Pete Makes a Mistake, Emily Arnold McCully portrays profound emotions and important relationships—especially between parent and child—through simple text and eloquent body language and facial expressions.
BONUS MATERIALS

Flash Cards
by Emily Arnold McCully