Buy the Hardcover at:
Bookshop
IndieBound
Barnes & Noble
Amazon
Also Available:
Paperback
isbn: 9780823433162
February 1, 2015 | $6.99
eBook
isbn: 9780823433452
January 23, 2015 | $6.99
The Cowboy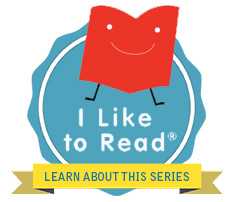 Illustrator(s):
Hildegard Muller
Hardcover
|
Pages:
24
Size:
8 x 10 |
USD:
$14.95
ISBN:
9780823432028
Publication Date:
February 1, 2015
Age:
4-8
|
Guided Reading Level:
F
Themes:
Acceptance & Belonging
,
Easy Readers
,
Friendship
Recommendations:
K*,PW,SLJ
About the Book
Anna and her toy dog, Toto, are all set for the beach. Today Anna will give Toto a swimming lesson, and she has no time for the boy in the silly cowboy hat who watches them from the shore.
Toto is an excellent swimmer—but before long, he's bobbing out of reach. "TOTO!" Anna cries. None of the adults know what to do, but the boy in the silly cowboy hat has an idea. In no time at all, he has rescued Toto with his trusty lasso. Maybe that hat of his isn't so silly after all!
In this heartwarming story about mistaken first impressions, Hildegard Müller strikes the perfect endnote as the two new friends mosey off with Toto into a richly-hued sunset.
BONUS MATERIALS

Flash Cards
by Hildegard Müller
★★★THE REVIEWS ARE IN!★★★
★ "It's rare to find a real story in a book that brand-new readers can tackle alone—Anna and Toto and the cowboy certainly deliver."
—Kirkus Reviews, starred review
"Charming . . . a gentle and subtly humorous story of finding friends in unexpected places."
—Publishers Weekly