Buy the eBook at:
IndieBound
Barnes & Noble
Amazon
Also Available:
Paperback
isbn: 9780823430604
January 11, 2014 | $6.99
Sam and the Big Kids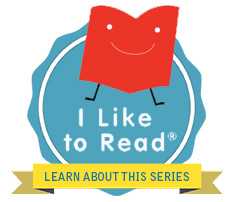 Illustrator(s):
Emily Arnold McCully
eBook
|
Pages:
24
Size:
8 x 10 |
USD:
$6.99
ISBN:
9780823428014
Publication Date:
January 22, 2013
Age:
4-8
|
Guided Reading Level:
E
Themes:
Acceptance & Belonging
,
Easy Readers
,
Family & Relationships
Recommendations:
A,C,PW,SLJ
About the Book
Poor Sam! He wants to play with the big kids. "You are too small," they tell him. "Go home." They hide from Sam, then they won't let him play in their fort. But when the big kids need help, who saves the day? Sam, of course!
New readers will relate to being excluded by older kids, and they'll cheer for Sam when he shows that he can help, even though he's not big. Watercolor illustrations with pen-and-ink highlight the subtle emotions in this charming book.
BONUS MATERIALS

Flash Cards
by Emily Arnold McCully
★★★THE REVIEWS ARE IN!★★★
"Young kids who know what it's like to be told 'you're too little' will relate to Sam's story, cheer Sam's heroism, and delight in their own achievement of reading this all by themselves."
—The Bulletin
"SAM will strike home with little brothers and sisters everywhere who always get left out when the 'big kids' are playing . . . Superb . . . for the very earliest readers ."
—School Library Journal