Buy the eBook at:
IndieBound
Barnes & Noble
Amazon
Also Available:
Paperback
isbn: 9780823433124
January 15, 2015 | $6.99
The Big Fib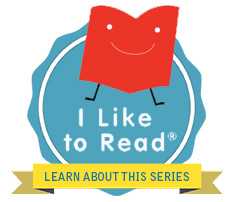 Illustrator(s):
Tim Hamilton
eBook
|
Pages:
24
Size:
8 X 10 |
USD:
$6.99
ISBN:
9780823431182
Publication Date:
January 17, 2014
Age:
4-8
|
Guided Reading Level:
E
Themes:
Easy Readers
,
Honesty
,
Humor
About the Book
After making a mess in a neighbor's yard, a boy learns the value of telling the truth and gains a new friend in the process.
Wow! A boy finds some humongous boxes outside. He and his dog use them to make a train that goes far, far, far; a race car that goes fast, fast, fast; and a plane that goes up, up, up. Litter is everywhere, and the boy blames the wind. But as he watches his elderly neighbor clean up his mess, the boy knows what he must do. Truth triumphs and the boy's honesty is rewarded with forgiveness, friendship, and cookies.
BONUS MATERIALS

Flash Cards
by Tim Hamilton

Reader's Guide
Lesson plan featuring before, during, and after activities aligned to Instructional Standards.
★★★THE REVIEWS ARE IN!★★★
"This story tells of a child in a true-to-life situation that leads to a useful lesson. . . . Sure to evoke smiles and recognition from readers and could prompt class discussion."
—School Library Journal
"This is light and enjoyable, and rare will be the kid who doesn't get a kick out of Hamilton's huge-headed, walleyed, and good-intentioned characters."
—Booklist