Buy the Paperback at:
Bookshop
IndieBound
Barnes & Noble
Amazon
Also Available:
eBook
isbn: 9780823433438

The End of the Rainbow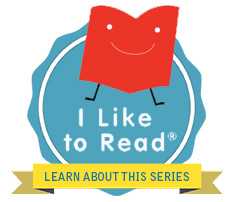 Illustrator(s):
Liza Donnelly
Paperback
|
Pages:
24
Size:
9-1/4 X 9 |
ISBN:
9780823433964
Age:
4-8
|
Guided Reading Level:
E
Themes:
Emerging Readers
,
Friendship
Recommendations:
SLJ
About the Book
After the rain a rainbow follows, begging the question, What is at the end?
A young girl sets out to answer this question and along the way invites Rabbit, Bird, Turtle, and Horse to join her. The group is anxiously awaiting the rainbow's end, when suddenly, the arc is gone. While the group does not find the end of the rainbow, they realize that they have found something even better: wonderful new friends!
BONUS MATERIALS

Flash Cards
by Liza Donnelly
★★★THE REVIEWS ARE IN!★★★
"This enchanting story might inspire readers to set out on adventures of their own."
—School Library Journal